WHAT WE DO
ARA Mats International (AMI) is "THE ANSWER" to all your Floor Covering requirements.
Aramat's infrastructure includes a 10,000 Sq. metre manufacturing facility at Kottayam, Kerala, India.  The group has 5 well equipped factories of its own, spread across the state, apart from its primary production center.
The state of the art machines at our factory produces pristine quality products. A comprehensive quality management system complements the production, guaranteeing prompt and timely shipment of goods. This will ensure that the optimal amount of merchandise is shipped out, efficiently.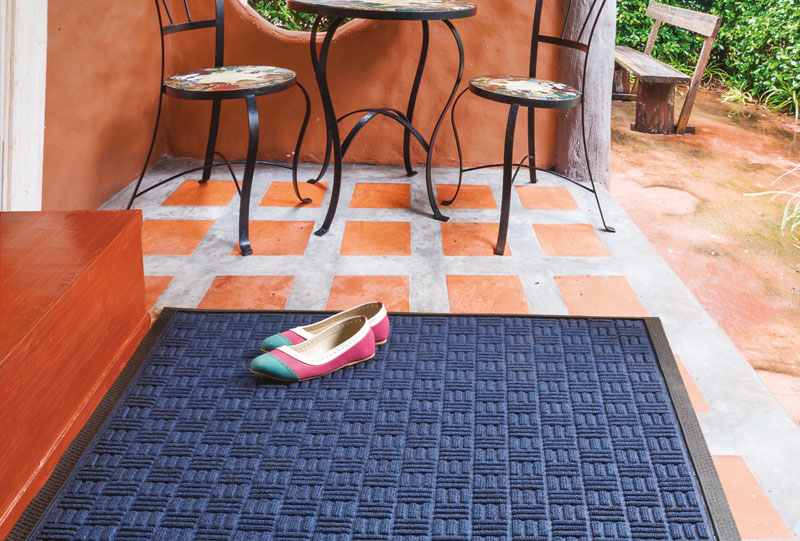 Thanks to our excellent workmanship, work ethics, values and quality products, we will be a business associate you can rely on. ARA Mats International (AMI) is truly the answer to all your Floor Covering requirements..
Mission
To provide wallet friendly natural rubber products for global customers and ensure the satisfaction of our stake holders through ethical business and world class quality and use business to inspire and implement solutions to global environmental crisis.
Vision
The leading name in rubber floor covering industry.
ARA Mats International is a professionally managed manufacturer & exporter of rubber, coir & synthetic products. Established in 1974, the group has more than 4 decades of experience in business.
Situated in southern India, Aramats has 5 well equipped plants situated in Kottayam district along with our other associate production units
The machinery consists of 25 nos of hydraulic presses size range starts from 40×60 centimetres to 122×183 centimetres, 12 nos of Mixing mills and 5 Dispersion Kneaders for its massive productions. The group has approx. 500 skilled workers & 50 professional staff, who are associated with the group.
With a solid infrastructure & dedicated manpower, we are able to maintain consistency in quality and deliver on time.